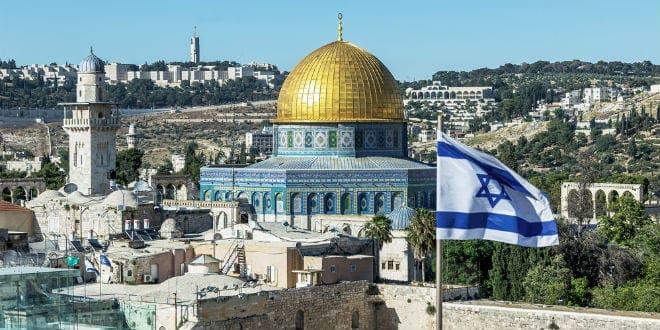 Assessment: The secular world just cannot understand Jerusalem. It is he only city in the Bible that we are blessed to pray for: "Pray for the peace of Jerusalem:
"May they prosper who love you."
U.S. Ambassador to the United Nations Linda Thomas-Greenfield called on Israel to refrain from evicting residents of several illegal structures in Jerusalem's Sheikh Jarrah neighborhood.
Speaking to the U.N. Security Council on Wednesday, she said: "To make progress, both Israel and the Palestinian Authority must refrain from unilateral steps that exacerbate tensions and undercut efforts to advance a negotiated two-state solution."
"Yet I have chosen Jerusalem, that My name may be there, and I have chosen David to be over My people Israel." 2 Chronicles 6:5-6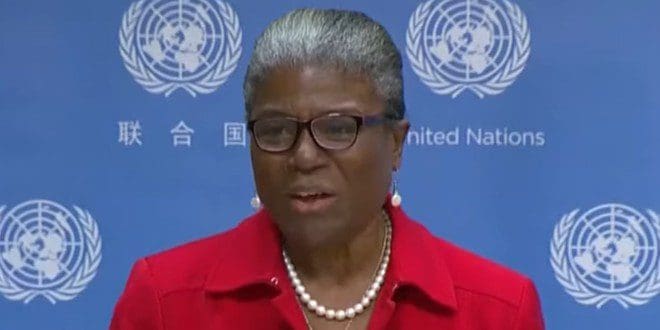 U.S. ambassador to Israel Linda Thomas-Greenfield
"That includes annexations of territory, settlement activity, demolitions and evictions—like what we saw in Sheikh Jarrah—incitement to violence and providing compensation for individuals imprisoned for acts of terrorism."
Police arrested more than a dozen people during the evacuation and subsequent demolition of the buildings. Police had attempted to carry out the court-ordered eviction several times this week, resulting in a tense standoff with members of the Salhia family, one of whom threatened to self-immolate if the order was carried out.
Israel's Ambassador to the United States Gilad Erdan responded by saying the family "stole public lands for their own private use. This is a municipal issue that has gone through all the respective channels of the independent Israeli legal system."
Read More @ Israel 365 HERE
Hits: 5
BIDEN'S UN AMBASSADOR BLASTS ISRAEL FOR ASSERTING SOVEREIGNTY IN JERUSALEM  https://amos37.com/bidens-un-ambassador-blasts-israel-for-asserting-sovereignty-in-jerusalem/