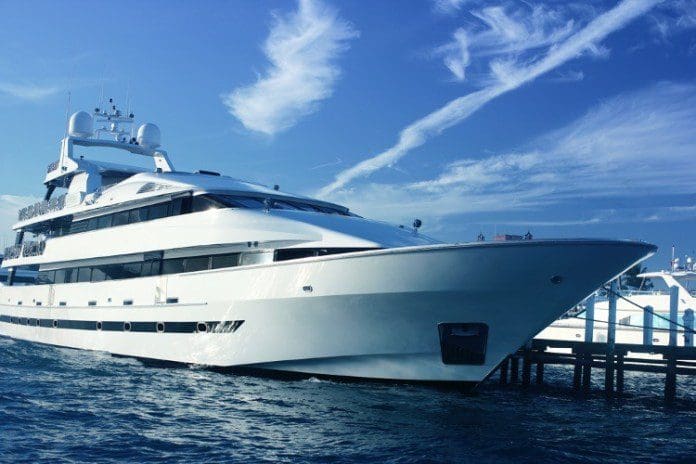 Assessment: As it stands, the yachts and private jets of the European elite will not be subject to the same fees that the vessels and planes that deliver food and consumer goods to the EU will …
The European Union's "Fit for 55" climate agenda has the ambitious goal of slashing carbon emissions by 55 percent by the year 2030 as part of Europe's Green Deal. But environmental groups are upset over certain omissions to the carbon-pricing scheme, which will apparently allow the owners of private yachts to keep emitting carbon tax-free.
According to a study by Transport and Environment (T&E) — an umbrella group of several NGOs promoting so-called sustainable approaches to transport and shipping in the E.U. — a key carve-out in the new Emissions Trading System (ETS) will allow a great deal of maritime vessels, including private luxury yachts, to go on emitting carbon without paying their "fair share" of carbon taxes.
The new lower GHG fuel standard will only apply to vessels above 5,000 gross tonnage (GT). Vessels under that weight would include fishing vessels, tourist boats and, yes, private luxury yachts.
"T&E study shows that EU Commission proposals to bring shipping into the bloc's carbon market contain exemptions that would leave millions of tonnes of CO2 emissions unregulated," T&E tweeted on January 13.
"And do not harm the oil and wine" Rev. 6:6
"Loopholes in the EU's proposed carbon pricing for shipping would mean that some 25 million tonnes of CO2 are exempt," T&E wrote. "This would leave roughly 20% of shipping emissions unregulated, including high emitting vessels servicing offshore oil and gas, as well as yachts."
Read More @ New American HERE
Hits: 0
Climate Hypocrisy: EU Carbon-pricing Scheme Exempts Emissions From Luxury Yachts  https://amos37.com/climate-hypocrisy-eu-carbon-pricing-scheme-exempts-emissions-from-luxury-yachts/