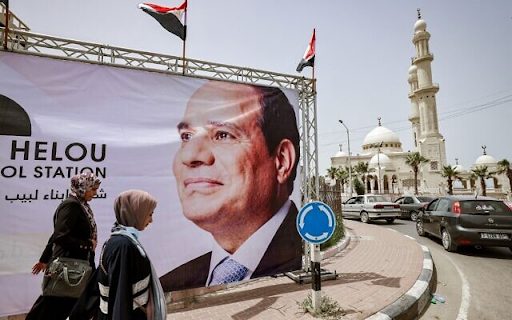 GAZA CITY, Gaza Strip — Posters of Egyptian President Abdel-Fattah el-Sissi beam out over a site in the war-battered Gaza Strip where laborers and bulldozers are hard at work rebuilding.
After years of retreat, Egypt is making its presence felt again in the neighboring Palestinian enclave, emerging as a key benefactor in the aftermath of the last bout of fighting between the Hamas terror group and Israel in May.
In the weeks following the deadly violence, which broke out after Hamas fired rockets at Jerusalem, a number of Egyptian workers crossed the border on a mission to lay down a coastal road in Gaza's northern city of Beit Lahya.
"The president's instructions are to reconstruct the Gaza Strip. We are about 70 engineers, civil servants, lorry drivers, mechanics and workers," said a worker who preferred not to give his name.
He added that he was "happy to help Palestine." READ MORE
Egypt makes 'unexpected, unimaginable' Gaza comeback with postwar reconstruction  https://amos37.com/egypt-makes-unexpected-unimaginable-gaza-comeback-with-postwar-reconstruction/