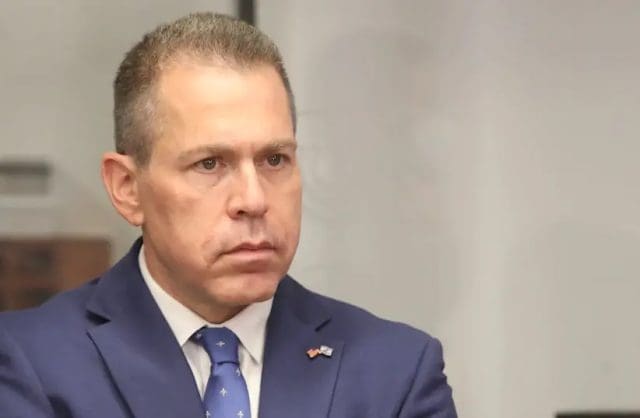 WASHINGTON – Ambassador to the UN Gilad Erdan sent a letter to UN Security Council members urging them to hold Hezbollah accountable for violations of resolution 1701.
Erdan's letter on Wednesday comes ahead of a discussion at the council on Monday regarding the implementation of the resolution.
"As clearly documented in Israel's past letters to the Security Council, Iran's proxy in Lebanon, Hezbollah, continues to augment, unimpeded, its presence and military entrenchment in UNIFIL's area of operation and along the Blue Line," Erdan wrote. "Perhaps the most alarming aspect of these efforts is Hezbollah's precision-guided missile development program, which is carried out in blatant violation of Security Council Resolutions including 1701 and 1559."
Erdan said that by purposely concealing its weapons and ammunition warehouses in the midst of civilian population centers in southern Lebanon, "Hezbollah and its malign activities pose a threat not only to Israel and its citizens, but also to the people of Lebanon."
These violations, Erdan wrote, have persisted even after the extension of UNIFIL's mandate on August 28.
READ MORE
Erdan urges UNSC to condemn Hezbollah for military build-up  https://amos37.com/erdan-urges-unsc-to-condemn-hezbollah-for-military-build-up/