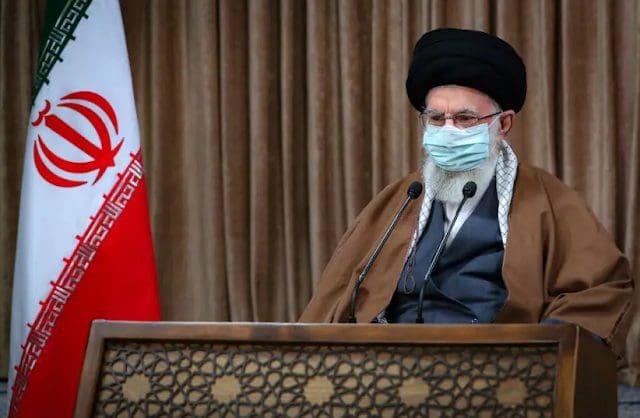 NEW YORK – The massive protest unfolding in the Iranian city of Isfahan on Friday against worsening economic conditions and water shortages contained boos against the country's Supreme Leader Ali Khamenei and opposition to Iran's pro-Palestinian policies in the Hamas-controlled Gaza Strip.
The London-based news organization Iran International showed video footage of Iranians expressing disgust with the rule of Khamenei and the clerics who govern over the theocratic state.
The video "shows protestors booing when the speaker wishes health for Ali Khamenei, " tweeted Iran International, adding in a second tweet "Thousands of Iranian people have joined the protest gathering of farmers on the dry bed of Zayandeh Roud to voice their anger after the city's lifeblood river dried up. Footages show protesters chanting slogans against authorities and clerics ruling Iran."
Iran International reported that "On the second anniversary of the Islamic Republic's brutal crackdown on Iran's 2019 protests, a citizen of Isfahan has changed the street sign 'Martyrs of Gaza' into 'Martyrs of Nov. 2019″.
READ MORE
Iranians boo Khamenei at protest and disavow Hamas in Gaza  https://amos37.com/iranians-boo-khamenei-at-protest-and-disavow-hamas-in-gaza/