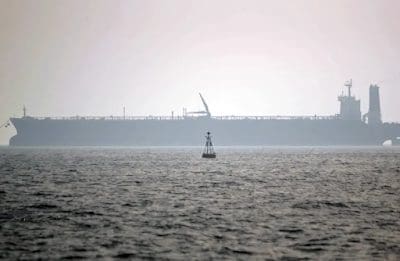 Iranian media claims that the Iranian Islamic Revolutionary Guard Corps humiliated the United States in a unique operation that supposedly prevented "piracy" against Iranian oil. Iran claims that the US interdicted an Iranian oil tanker and confiscated the oil and that Iran then sent its IRGC and landed on a tanker using helicopters and took the tanker back to Iran. Iran is under US sanctions and recent reports had said Iran was trying to renew exports of oil to various countries, such as China.
This is not the first time the US offloaded Iranian oil. The US seized fuel from four tankers in August 2020. More than a million barrels of Iranian oil were confiscated and sold in that incident which involved four Iranian ships. Back in 2019 the Iranian tanker Grace 1 was intercepted by British Royal Marines but was then released from Gibraltar. The Grace 1 was renamed Adrian Darya and turned off its AIS tracking beacon and went to Syria after the incident in 2019. Meanwhile, Iran tried to intercept the British Heritage tanker and then seized the British Stena Impero tanker in the fall of 2019, eventually releasing it in September 2019.
Iran frequently tries to send fuel to Syria and now even to Lebanon. This has led to other tensions. The Wall Street Journal reported in March that Israel had attacked Iranian tankers bound for Syria. An alleged IRGC covert "mother ship" called Saviz was also attacked in April in the Red Sea, according to reports. The MV Helios Ray was attacked in February. That ship was said to be Israeli-owned in reports. Other incidents followed; the Lori was attacked in March and the Tyndall in July. The MV Hyperion Ray was also attacked in April.
READ MORE
Iran's dangerous game in the Gulf of Oman - analysis  https://amos37.com/irans-dangerous-game-in-the-gulf-of-oman-analysis/