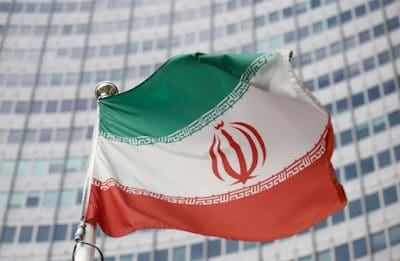 Iran has less foreign support for its nefarious activities than in the past – and it is not close to acquiring a nuclear weapon. These were two key takeaways from former Mossad director Yossi Cohen's comments this week at the Jerusalem Post conference.
"I think that Iran, to this day, is not even close to acquiring a nuclear weapon," he said. "This is due to longstanding efforts by some forces in the world."
The fact that Iran may not be close to a nuclear device appears to contradict statements that Israeli Prime Minister Naftali Bennett has made and which former prime minister Benjamin Netanyahu often made as well. "Iran's nuclear program is at the most advanced point ever," Bennett said at a joint press conference with German Chancellor Angela Merkel on October 10.
"The world waits, the Iranians delay and the centrifuges spin."
Bennett and Netanyahu aren't the only ones who frequently claim Iran is closer than in the past to a nuclear weapon. Back in July, former IDF chief of staff Gadi Eisenkot said that Iran is nearer than ever to producing a nuclear weapon, according to reports.
If the Israeli statements are confusing, then one can also turn to Iran and its own statements to see what's going on. Iran recently claimed to have 120 kg. of 20%-enriched uranium. This could be 80% of the material needed for a weapon, reports said. "According to the Jewish Institute for National Security of America, 155 kg. of 20%-enriched uranium would be enough to eventually be scaled up to weaponized uranium for a nuclear bomb," The Jerusalem Post reported on October 10.
IT'S WORTH noting here that Israeli Defense Minister Benny Gantz also discussed the Iran nuclear program at this week's conference. "Israel is one of the only countries in the world that is still under constant existential threat – with Iran at the top of our agenda. We have developed technological and operational tools that will guarantee our security against Iran's nuclear ambitions," he said.
READ MORE
Iran's real threat, nuclear diplomacy revealed in Jerusalem - analysis  https://amos37.com/irans-real-threat-nuclear-diplomacy-revealed-in-jerusalem-analysis/