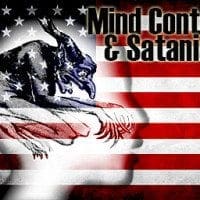 Monarch Programming is a method of mind control used by numerous organizations for covert purposes. It is a continuation of project MK-ULTRA, a mind-control program developed by the CIA, and tested on the military and civilians. The methods are astonishingly sadistic (its entire purpose is to traumatize the victim)  and the expected results are horrifying: The creation of a mind-controlled slave who can be triggered at any time to perform any action required by the handler.  While mass media ignores this issue, over 2 million Americans have gone through the horrors of this program. This article looks at the origins of Monarch programming and some of its methods and symbolism.
But have renounced the hidden things of dishonesty, not walking in craftiness, nor handling the word of God deceitfully; but by a manifestation of the truth commending ourselves to every man's conscience in the sight of God.  But if our gospel be hid, it is hid to them that are lost:  In whom the god of this world hath blinded the minds of them which believe not, lest the light of the glorious gospel of Christ, who is the image of God, should shine unto them.  2 Corinthians 4
Article Source: Vigilant Citizen
NOTE: This article contains disturbing elements and might trigger Monarch survivors.
Monarch programming is a mind-control technique comprising elements of Satanic Ritual Abuse (SRA) and Multiple Personality Disorder (MPD). It utilizes a combination of psychology, neuroscience and occult rituals to create within the slaves an alter persona that can be triggered and programmed by the handlers. Monarch slaves are used by several organizations connected with the world elite in fields such as the military, sex slavery, and the entertainment industry. This article will look at the origins of Monarch programming, its techniques, and its symbolism.
Monarch Mind-Control Illuminati Symbolism
Throughout the course of history, several accounts have been recorded describing rituals and practices resembling mind control. One of the earliest writings giving reference to the use of occultism to manipulate the mind can be found in the Egyptian Book of the Dead. It is a compilation of rituals, heavily studied by today's secret societies, which describes methods of torture and intimidation (to create trauma), the use of potions (drugs) and the casting of spells (hypnotism), ultimately resulting in the total enslavement of the initiate. Other events ascribed to black magic, sorcery and demon possession (where the victim is animated by an outside force) are also ancestors of Monarch programming.
A Full Documentary on MK-Ultra Mind CONtrol
See Full Expose by Vigilant Citizen Here (Must READ)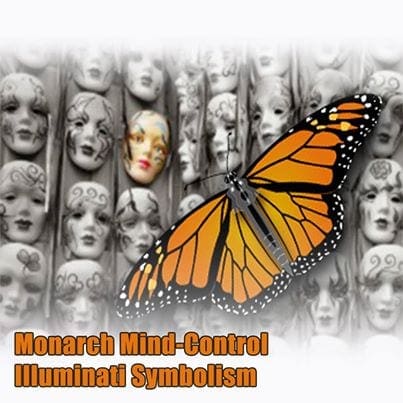 Connect with Amos37