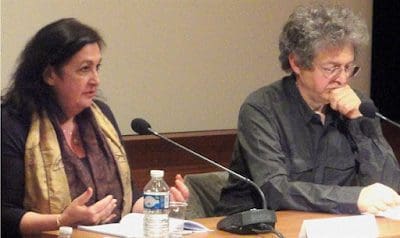 "Intellectual life is undermined by the alliance of two messianisms, Islamism and a left whose main activity is to track down ill-thinkers. An intellectual life where it is no longer a question of deciding between error and truth, but between good and evil ".
Thus, in Le Figaro, the great French historian Georges Bensoussan defines the "hold" of Islamism on public opinion. His "fault" four years ago was declaring on the radio that Muslim immigrants absorb anti-Semitism from an early age like mother's milk. Since then, for the editorial director of the Memorial of the Shoah in Paris the caudine gallows of trials and ad personam attacks have opened.

Bensoussan provides other impressive numbers: "More than 500 districts in France are declared 'sensitive'. To put it bluntly, we are talking about several million people who are subject to Islamist law.

Bensoussan tells Le Figaro what is happening to the Jews of France: "For safety reasons, Jewish children have massively abandoned public education. In the neighborhoods there is a climate that recalls the worst memories of the Jewish Maghreb. It is a French defeat and not a Jewish defeat, because the whole of French society is threatened by what threatens Jews today. For the descendants of Jews who have left the Arab world, the anti-Semitism of the 'neighborhoods' is once again a nightmare. It is a trauma to be overwhelmed by a climate of persecution that was thought behind and that condemns them to undergo a new exodus, abroad or in France itself: thus, the Seine-Saint-Denis has lost 80% of its Jewish population in twenty years ".
Bensoussan provides other impressive numbers: "More than 500 districts in France are declared 'sensitive'. To put it bluntly, we are talking about several million people who are subject to Islamist law. And the impossibility of expressing this social and migratory disaster in words, if not running the risk of being dragged to court, worsens the situation and feeds collective depression". READ MORE
Multicultural barbarians are emptying France of its Jews  https://amos37.com/multicultural-barbarians-are-emptying-france-of-its-jews/