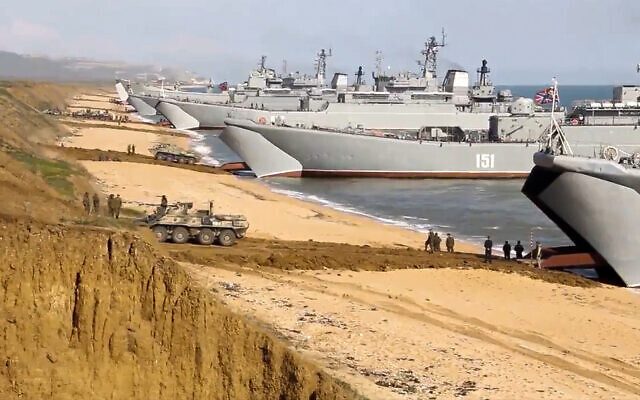 BRUSSELS (AP) — NATO Secretary-General Jens Stoltenberg warned Russia Friday that any attempt to invade Ukraine would have costs, as concern mounts about a Russian military buildup near its former Soviet neighbor's borders.
Ukraine says Moscow kept about 90,000 troops near their common border following massive war games in western Russia earlier this year. The Ukrainian Defense Ministry said units of the Russian 41st army remain near Yelnya, about 260 kilometers (160 miles) north of the border.
Moscow denies that it's planning any invasion and refuses to provide details about troop movements on its own territory.
"If Russia uses force against Ukraine that will have costs, that would have consequences," Stoltenberg said, ahead of a meeting of the 30-nation military organization's foreign ministers in Latvia Nov. 30-Dec. 1, where Russia's activities will be high on the agenda. He did not say what those costs would be.
"This is the second time this year that Russia has amassed a large and unusual concentration of forces in the region," Stoltenberg told reporters. He said it includes tanks, artillery, armored units, drones, and electronic warfare systems, as well as combat-ready troops. READ MORE
NATO chief warns Russia of 'costs' if it moves on Ukraine  https://amos37.com/nato-chief-warns-russia-of-costs-if-it-moves-on-ukraine/