Assessment: And flies them in by private jet – at taxpayer expense, of course …
On April 9, 2002, the Oslo newspaper Dagbladet reported that a man named Ingmar Tveitt, who was a friend of a member of the Norwegian Parliament named Jan Simonsen, had been dining in the Parliament cafeteria on the previous day when security guards asked him to remove his jacket. Why? Because Tveitt, a supporter of Israel, had an Israeli flag pin on his lapel. Some Parliament members found this offensive – even though, as Tveitt pointed out, people were always walking around the premises in Palestinian scarces. Yes, it was a minor incident, quickly forgotten by almost everybody. But that little story stuck in my mind, and I've had occasion to recall it now and then, because it told a big truth about the sympathies of Norwegian officialdom vis-à-vis the Middle East.
"If a wise man contends with a foolish man,
Whether the fool rages or laughs, there is no peace." Proverbs 29:8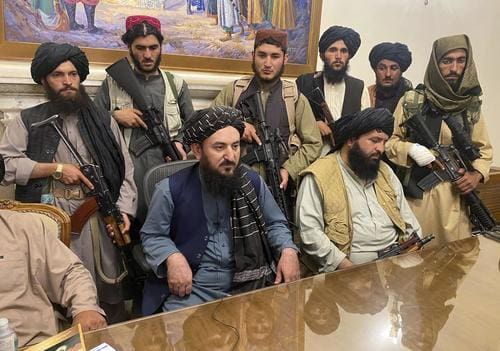 That was twenty years ago. Since then, as the Islamic presence in Norway has steadily increased, Norwegian anti-Semitism, Israel-hatred, and support for Palestine have grown. In recent years, Norway has given Palestinian government bodies about $100 million annually – over $20 per Norwegian taxpayer. Earlier this month, when Norway took charge of the U.N. Security Council, its ambassador to the UN, Mona Juul, said that the Israel-Palestine conflict deserves "more attention" – as if the five million Palestinians hadn't been getting far more than their share of attention (and Western largesse) for the last half century. Foreign Minister Anniken Huitfeldt, for her part, chided Israel as "inhuman" for listing six Palestinian organizations – all of which Norway helps fund, in addition to the money it transfers to government bodies – as terrorist groups. Even though, by any objective definition, they are terrorist groups.
I was reminded of the Tveitt story this weekend after being apprised of the latest development in the saga of Norwegian involvement in Middle Eastern affairs. The story broke last Friday in the country's biggest newspaper, VG. "The Taliban," trumpeted the headline, "is coming to Norway to negotiate."
Read More @ Front Page Mag HERE
Hits: 1
Norway's Government Welcomes the Taliban to Oslo  https://amos37.com/norways-government-welcomes-the-taliban-to-oslo/