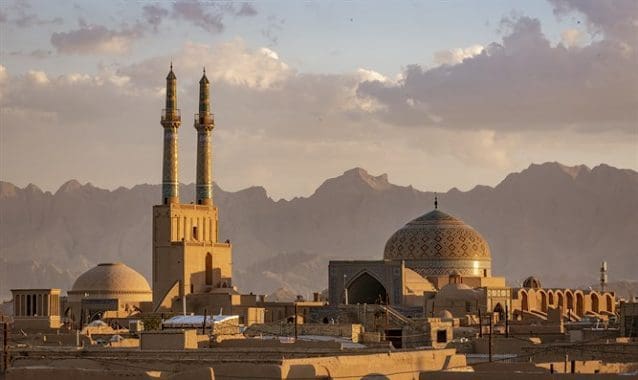 A recent phone conversation between Iranian and French presidents Ibrahim Raisi and Emmanuel Macron addressed the issue of nuclear negotiations, which have been stalled since their sixth round. The seventh round, which is labelled a "breakthrough round," has yet to take place since the terms of former President Hassan Rouhani and his negotiating team ended and a new Iranian government was formed. It is planned for November 29.
Iran is not opposed to negotiations that are beneficial to it, but the agenda and outcome of the negotiations must lead to the lifting of sanctions, said Raisi in a telephone conversation with his French counterpart.
Iran does not accept "negotiation for negotiation's sake," he said, expressing Tehran's willingness to hold nuclear talks, but not under Western pressure. The diplomatic moves and phone contacts are part of a "pulse check" with the new Iranian administration.
The US may want to rush the seventh round, with repeated remarks by US Special Envoy for Iran Robert Malley that the Biden administration cannot "wait forever" until Iran decides on a return to the nuclear deal.
But Washington, which expected the round to take place in mid-September, did not set a "red line" or a deadline for negotiations. Any pretexts the mullahs could use ended with the announcement of the formation of the government and the approval of parliament.
For its part, the Russian side noted the mullahs' procrastination in cooperating with the International Atomic Energy Agency (IAEA). Therefore, Russian Foreign Minister Sergei Ryabkov called on Tehran to show understanding and make further efforts in this regard. He considered that the pause in the Vienna negotiations has been long.
And he called on Western capitals to adopt what he described as a balanced and responsible approach and not to act as in the past to avoid complicating the situation. Russia was able, on a rare occasion, to show its willingness to provide support to break the deadlock in the Vienna negotiations.
Russia's permanent representative to international organizations in Vienna, Mikhail Ulyanov, announced Moscow's readiness for dialogue with Washington on a return to the agreement on Iran's nuclear program. READ MORE