Pope Francis gave his first interview to Italian television talk show 'Che Tempo Che Fa' Sunday night, asking viewers who do not pray to send him "good thoughts, good vibes."
One thing you can always say about Pope Francis, he never misses a chance to not preach the gospel of the grace of God, even when millions are tuning in an hanging on his every word. For someone who claims to be the literal representative of Jesus Christ on this earth, you would think that at least every once in a blue moon he would tell people how to get saved. But he never does, no pope ever has. Why? Because they reject the biblical way of salvation by grace through faith, and give you the carefully-crafted counterfeit instead.
"Moreover, brethren, I declare unto you the gospel which I preached unto you, which also ye have received, and wherein ye stand; By which also ye are saved, if ye keep in memory what I preached unto you, unless ye have believed in vain. For I delivered unto you first of all that which I also received, how that Christ died for our sins according to the scriptures; And that he was buried, and that he rose again the third day according to the scriptures:" 1 Corinthians 15:1-4 (KJB)
Pope Francis appearing on Italy's most-popular prime time television talk show marks the first time the Jesuit pope has ever appeared on such a program, via a remote feed from the Vatican. Perhaps he is 'warming up' for many more such appearances, one in which he will finally have his Revelation 13:11 moment? One can only speculate on this, of course, but we are certainly heading for that time period at an amazing rate of speed here at Day 695 of 15 Days To Flatten the Curve.
Or as they say in Italian, "Una donna cavalca la bestia!"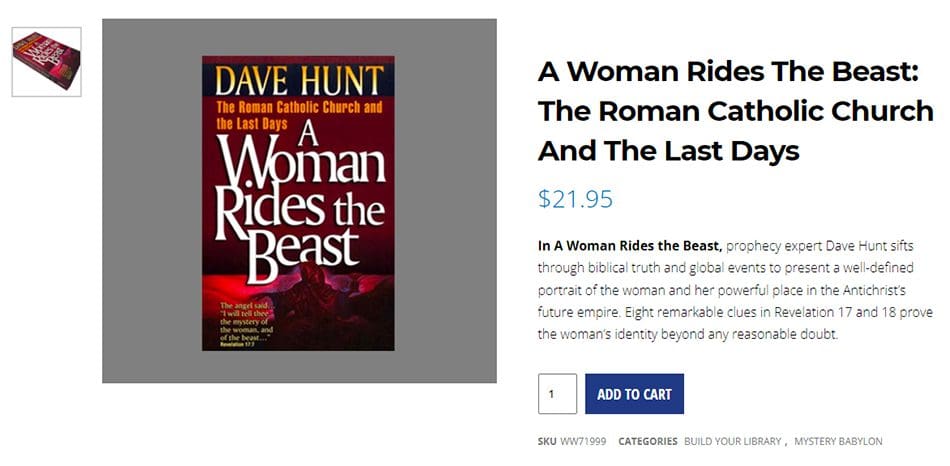 Pope Francis makes first TV talk show appearance
FROM THE CATHOLIC NEWS AGENCY: Speaking with Italy's most popular prime-time talk show, Che Tempo Che Fa, the Pope said that he needed prayers and closeness right now.
"Pray for me, I need it. And if some of you don't pray because you don't believe, don't know how, or can't, at least send me good thoughts, good vibes," Pope Francis said Feb. 6. "I need that closeness from the people," he added.
Che Tempo Che Fa (what the weather is like) often airs live interviews with politicians, celebrities, artists, and athletes. Recent guests on the program include former U.S. President Barack Obama in 2021 and Lady Gaga. Pope Francis spoke with the TV program, which is recorded in Milan, remotely from the Vatican. The hourlong interview covered topics from environmental protection to the pope's childhood in Argentina.