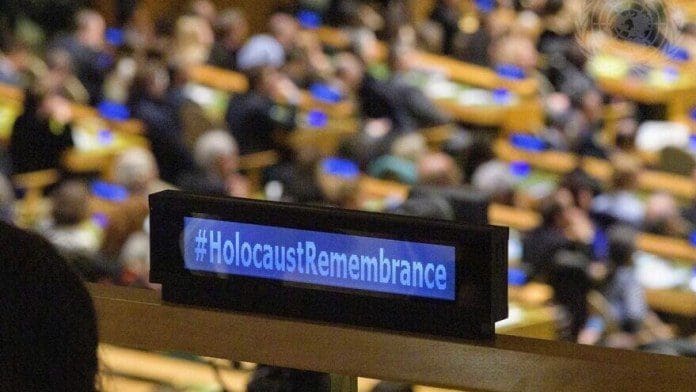 Assessment: The growing volume of lip service paid by the world to the memory of the Six Million is neatly matched by the complacence about or support for contemporary Jew-hatred …
It was a great day for Israeli diplomacy. For the first time, the U.N. General Assembly passed a resolution sponsored by the Jewish state and it received nearly universal support. Adopted on Jan. 20—the 80th anniversary of the Wannsee Conference, where Nazi bureaucrats met to meticulously plan the extermination of European Jewry using an industrial model of slaughter—the measure called for the world to adopt the clear definition of anti-Semitism put forward by the International Holocaust Remembrance Alliance (IHRA), which includes Holocaust denial, and for efforts to combat it.
The success of the initiative, which with equal symbolism was co-sponsored by Germany and eventually by a total of 112 other countries, had been the priority of Israeli Ambassador to the United Nations Gilad Erdan, and his hard work paid off. Only one of the 193 members of the General Assembly—Iran—objected to its passage without the necessity of a roll-call vote.
Erdan was right to note that ignorance of the Holocaust is a major problem and makes denial of the truth about the destruction of European Jewry possible. The passage of the resolution is also helping to focus attention on the international community's annual Holocaust Remembrance Day commemorations on Jan. 27.
As it is every year, this will allow politicians and other figures to make solemn declarations about the need to honor the victims of the Holocaust, and to stand against anti-Semitism and hate of any kind. The speeches will remind all that we must use our knowledge about the Holocaust to ensure that similar tragedies are "Never Again" allowed to happen.
"For then there will be great tribulation, such as has not been since the beginning of the world until this time, no, nor ever shall be." Matthew 24:21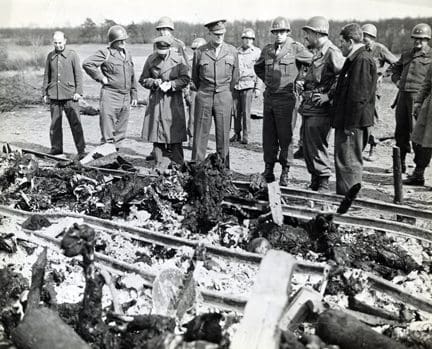 But these will be largely empty words. That's true not just because most of the people uttering them will be merely going through the motions in a massive exercise in virtue-signaling. It's also because it's clear that the growth of anti-Semitic hate speech and actions around the world has been neatly matched by the equally growing volume of lip service to the Holocaust.
Everyone already knows that the "Never Again" talk uttered by world leaders is without value. Mass atrocities continue to occur around the globe with numbing regularity.
Read More @ JNS HERE
Hits: 3