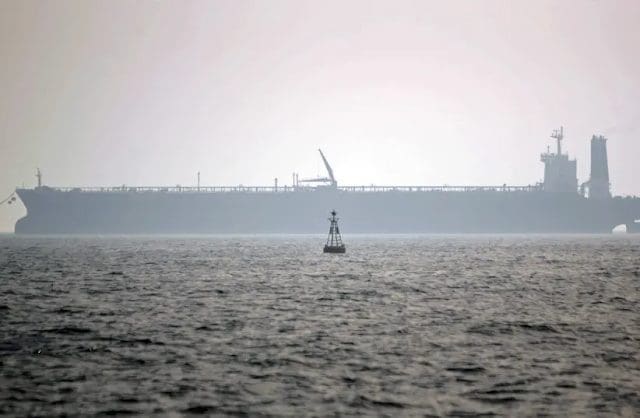 Lebanese Prime Minister Najib Mikati said on Friday the Iranian fuel shipments, imported by the Hezbollah movement, constitute a breach of Lebanon's sovereignty.
The Iran-aligned group says the shipments should ease a crippling energy crisis in Lebanon.
The first tanker ship carried the fuel to Syria and from there it was taken into Lebanon on tanker trucks on Thursday.
Both Syria and Iran are under US sanctions.
In August, Hezbollah announced it asked Iran to send fuel to Lebanon, which is experiencing its worst economic crisis in modern history.
Hezbollah leader Sayyed Hassan Nasrallah offered to help drill for oil on Lebanon's coast if no company was willing to do so due to fears of US sanctions of Israeli strikes.
The first shipment of Iranian oil intended for Lebanon arrived at the Baniyas Port in Syria on September 14, after Hezbollah decided to dock the ship there instead of Lebanon.
Local media previously reported that Hezbollah will distribute fuel to hospitals and other essential public institutions, and sell the rest to the private sector.
Third Iranian tanker carrying fuel to Lebanon underway - report  https://amos37.com/third-iranian-tanker-carrying-fuel-to-lebanon-underway-report/