Transformers & Aliens Examined
"This is what we've come to: movies based on cartoons that were marketing tools for toys." He also noted, "It's hard to exaggerate what a depressing mess of a film this misbegotten monstrosity is. More depressing still, it will attract lemming-like multitudes to multiplexes this weekend, further convincing [director Michael] Bay of his own genius."
Transformers & The Alien Agenda?
Transformers: Revenge of the Fallen | Plugged In Online Video Reviews 
Transformers: Revenge of the Fallen comes with no pretensions of greatness. It's not written to make you think, not crafted to make you cry. Its sole intent is to get moviegoers to fork over their 10 bucks and sit still for two-and-a-half hours.
That said, I was surprised at how cold this movie left me.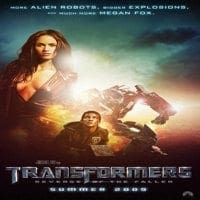 The film's emotional moments felt forced, and its themes of sacrifice insincere. While some films use CGI to set up a story, Transformers reverses the process: It uses a halfhearted story as an excuse to string together some cool special effects.
But a much bigger issue than the film's cinematic failure, for our purposes, is its level of crassness and sexual content. This is a movie based on children's' playthings, for Pete's sake. I can't imagine that many in the audience really came to see robot testicles or small-dog erotica. And then there's Megan Fox's ongoing parade in her barely there outfits, not to mention a sexed-up co-ed who turns out to be, bizarrely, something else entirely.
The Alien Agenda: Conditioning for Acceptance
One of the folks with whom I saw this movie left the theater feeling insulted. "This is what they think I want to see?!" he said. "This is what they think I'm interested in?"
Film critic Marshall Fine put it this way: "This is what we've come to: movies based on cartoons that were marketing tools for toys." He also noted, "It's hard to exaggerate what a depressing mess of a film this misbegotten monstrosity is. More depressing still, it will attract lemming-like multitudes to multiplexes this weekend, further convincing [director Michael] Bay of his own genius."
Yeah, that feels about right.
Strange?  Now why is the UN & The Vatican appointing special Ambassadors for First Contact?  Truth is stranger than fiction.
UN Appoints Ambassador to Alien Reach Out!
Pontif to Baptize Martians
Roman Catholic Church leader Pope Francis mentioned alien life forms in one of his sermons, and suggested that even Martian's, should they visit Earth, would be welcomed to be baptized.
According to constitutional and public interest lawyer and educator Daniel Sheehan, the Catholic Church is actively preparing for the discovery of and contact with a highly advanced sentient alien species. He spoke today at Contact in the Desert 2015, a landmark UFO conference in Joshua Tree in Southern California, where he described what will be a historic papal encyclical decree calling for nothing less than the disassembly of the power structures that are destroying our civilization and preventing us from joining an enlightened galactic partnership.  See this blurb with very New Age Concepts.
Sheehan's speech started with a summary of his work as a people's advocate for alien disclosure that has included access to classified sections from Project Bluebook, which supposedly contains photographic evidence of a downed craft with alien symbols.
Vatican Appointees & UFO Disclosure
Here is a partial list of Occult in our Culture
Rick Warrens New Age Initiative
Connect with Amos37
Stay up to date with Amos37.com eMail update (Weekly)
Free Resources for the growing Christian.
"But grow in grace, and [in] the knowledge of our Lord and Saviour Jesus Christ. To Him [be] glory both now and for ever. Amen."  2 Peter 3:18
Blue Letter Bible Free Online Bible & Study Tools & Commentaries
Bible Classes College Level For Free to Enroll   Track your progress.
Our Own Free Discipleship Course   In Video HD.