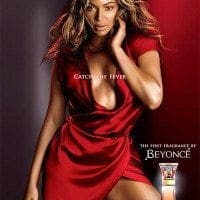 Beyonce believes that when she is performing, another person takes her over and causes/allows her to do things that she would not ordinarily do. While in this "out of body" state, she is not aware of, and loses consciousness about, her own body!
Her performances are so debase and exhibit such debauchery, that she cannot even bring herself to acknowledge what she is doing (and what she has become). Instead, she has "created" this alter ego that allows her to escape her actions and attribute them to another person. So, it is NOT Beyonce grinding, hunching, pumping, and stripping half-naked on the screen…it is Sasha!
Grace and peace be multiplied unto you through the knowledge of God, and of Jesus our Lord, According as his divine power hath given unto us all things that [pertain] unto life and godliness, through the knowledge of him that hath called us to glory and virtue:  Whereby are given unto us exceeding great and precious promises: that by these ye might be partakers of the divine nature, having escaped the corruption that is in the world through lust.  2 Peter 1:2-4
Beyonce, The Super Bowl, Sasha & Satan
Beyonce & Sasha Fierce Satanic Union
6- Sasha Fierce appears out of nowhere
The video of "Diva" uses the exact same allegory of the car exploding.
Video of  "Diva"
This performance is inspired by a scene of the 1927 movie "Metropolis" where a female robot becomes alive.

For More On Occult in the Movies See:
Good Fight Ministries – YouTube
Connect with Amos37
Stay up to date with Amos37.com eMail update (Weekly)
Subscribe to our mailing list