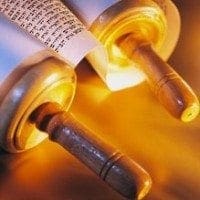 Part 2 of our ongoing series of learning Hebrew.  This entire section will be dedicated to learning Hebrew the language of the Israel and the culture and customs that will bring much of the scriptures alive.  This is an excellent way to improve our Hermeneutic (Interpretation Method) as Hebrew has both phonetic and numeric values.  The ancient Paleo Hebrew also carries a picture concept.  God is good.  Enjoy!
Handwriting the Hebrew Letters
Refer back to these helps during each lesson if you would like to learn how to write each Hebrew letter by hand.
I would like to thank John J. Parsons who has designed these handwriting helps. They have been excerpted from his web site Hebrew4Christians  with his permission. If you have not already visited his web site I highly recommend it for furthering your Hebrew studies and learning.
Aleph
Beyt
Gimel
Dalet
Hey
Vav
Zayin
Hhet
Tet
Yud
Kaph
Final Kaph
Lamed
Mem
Final Mem
Nun
Final Nun
Samehh
Ayin
Pey
Final Pey
Tsade
Final Tsade
Quph
Resh
Shin
Tav
Learn the Hebrew Alphabet  Article Source:  Lesson Index Page.
Connect with Amos37
Stay up to date with Amos37.com eMail update (Weekly)
Free Resources for the growing Christian.
"But grow in grace, and [in] the knowledge of our Lord and Saviour Jesus Christ. To Him [be] glory both now and for ever. Amen."  2 Peter 3:18
Blue Letter Bible Free Online Bible & Study Tools & Commentaries
Bible Classes College Level For Free to Enroll   Track your progress.
Our Own Free Discipleship Course   In Video HD.