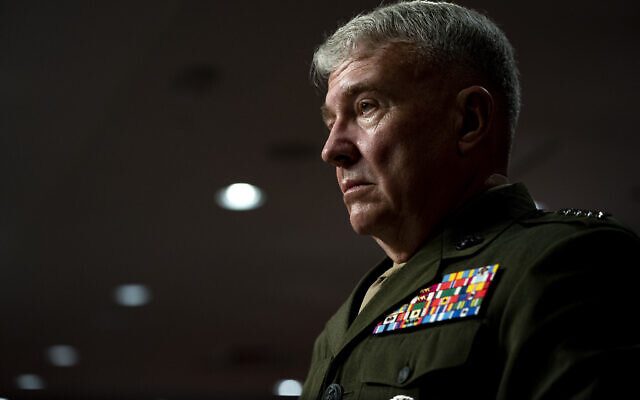 A top US general said Iran has the ability to build a nuclear weapon in a very short time and that the US military is ready with other options to prevent this should diplomacy fail.
"Our president said they're not going to have a nuclear weapon," General Kenneth McKenzie, commander of US Central Command, told TIME magazine in comments published Wednesday. "The diplomats are in the lead on this, but Central Command always has a variety of plans that we could execute, if directed."
While other US officials have spoken in recent days of "other options" should efforts to bring Iran back to the nuclear deal fail, McKenzie's comments were the clearest to date as regards an American military option.
McKenzie, the top US commander in the Middle East, said he believes Tehran has currently not made the decision to press ahead with building an actual warhead, but is putting itself in a position where it could do so in a very short time.
"They're very close this time," McKenzie said. "I think they like the idea of being able to breakout."
Reports in recent days have indicated that both the US and Israel believe Iran has pushed far enough ahead with its illegal enrichment program that it could build a nuclear weapon within a matter of weeks to months, should it choose to do so. READ MORE