Wow, this topic I prayed some years way back for God to teach me about Spiritual Warfare.  Have you noticed a serious shift in the way our Chruches address sinful topics?  It's very intentional so let's look at the issues head on.  Here are our guiding scriptures below.  -Josh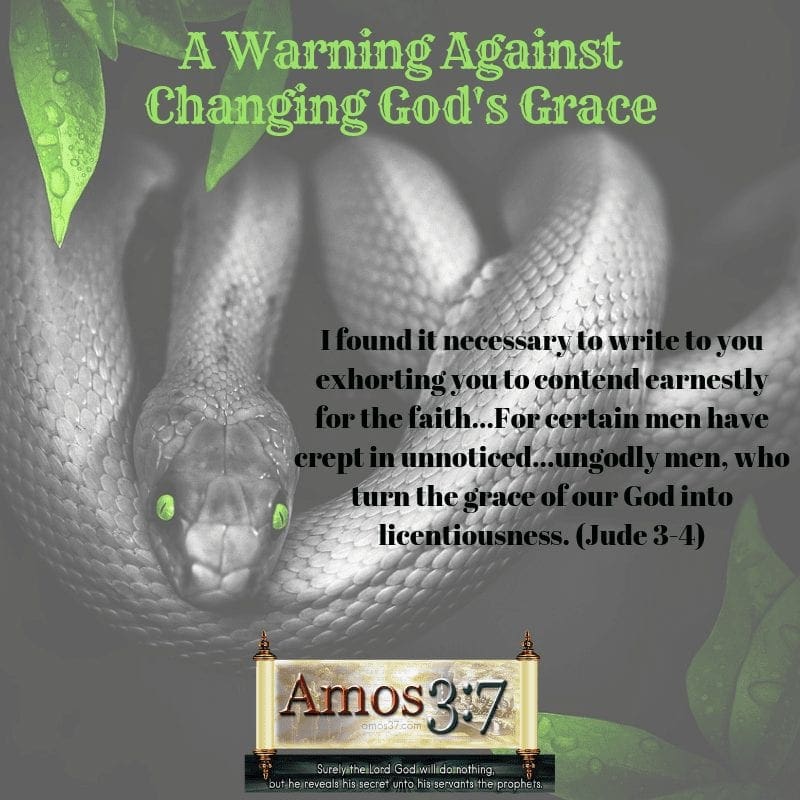 A Sober Warning From Jude
In the epistle of Jude, we receive a very sober warning about men who would creep into the Church and change the very essence of the gospel.  Then read the following list of recommending Church Audit for "How Biblically Inclusive is Your Church".  We also linked to a helpful article to identify the progressive lies promoted by Tim Keller, ReVoice and other liberal nonsense masquerading as Evangelical Christians.
For there are certain men crept in unawares, who were before of old ordained to this condemnation, ungodly men, turning the grace of our God into lasciviousness, and denying the only Lord God, and our Lord Jesus Christ.  -Jude 1:4
A personal note:  I know and have ministered to some same-sex attracted people.  Some I know well, and the real problem is not that anyone in sexual sins, be it lust in the heart, fornication, adultery and the like is not the unforgivable sin.  This is issues today is progressive agendas are not only advocating for the acceptance but the punishment of those who do not celebrate their refusal to repent from sin.  That is the issue.  God has paid for my sins (Romans 3:23)  and for those in the LGBT+ community.
You Must Be Born Again
So I apologize to those who have not heard that you must repent (change of mind) for many says, "I was born this way!", Jesus says, "Jesus answered and said to him, "Most assuredly, I say to you, unless one is born again, he cannot see the kingdom of God." John 3:3  It is repentance then acceptance of those who are practicing sexual sin, not acceptance which progressives seek.  Christ died for the sins of the world and cowardly ministers, tares, goats, and hirelings will all answer to our Heavenly King.  Not let's take a peek at the issues biblically.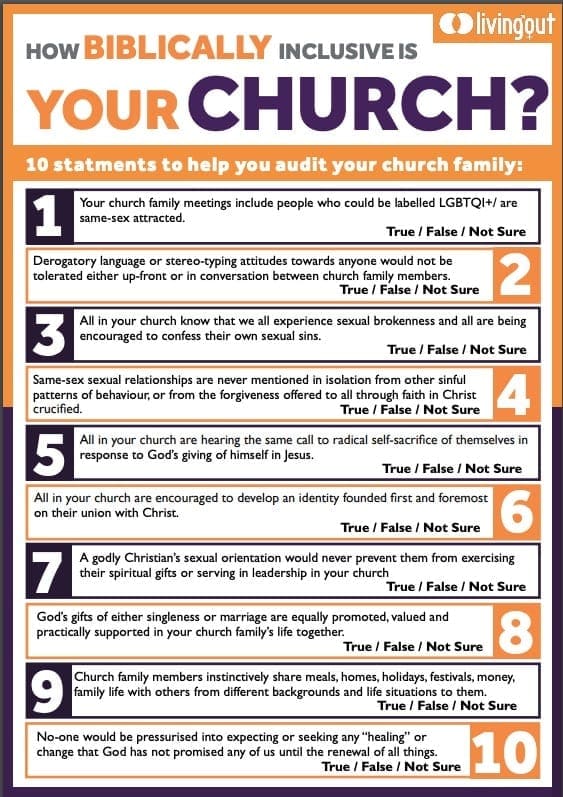 Church Inclusive Audit Promoted by Tim Keller

#1 Your church family meetings include people who could be labeled LGBTQI+/ are same-sex attracted.

True / False / Not Sure
Biblical Responses for all ten can be found at Thirty Pieces of Silver: by Rev. Tom Littleton
PROBLEM- Up Front, this is a type of quota of a broad range of self -identified activist /sexual minorities who must be welcomed in your church or it is not "inclusive". Given this is an activist culture – future demands of even more inclusion will be made with obligations to include them as well. One example already on the discussion table would be "Child/ Minor Attracted Christians" Biblical response 1 Peter 2:9
#5 All in your church are hearing the same call to radical self-sacrifice of themselves in response to God's giving of himself in Jesus. True / False / Not Sure
PROBLEM- In a unified effort to assert that "SSA Christians "are the believers who are living out costly obedience – homosexual desires harbored in the heart of professed Christians are no longer seen as sin but as obedience and the church is compelled to see it as a crown or gift from God. The desired migration of gay activist is then complete." Homosexuality was once viewed as a curse- now as a cross – one day it will be a crown to be celebrated." Biblical Response Proverbs 28:13 those who confess and forsake sin find true mercy. Self-identifying by sinful desires is not forsaking sin.
#10 No-one would be pressured into expecting or seeking any "healing" or change that God has not promised any of us until the renewal of all things. True / False / Not Sure
PROBLEM- This statement is clearly aimed at Reparative Therapy or Conversion Therapy and is rooted in the Yarhouse and other APA compliant work of both Christian and Gay Counselors. After only 200 people in the APA studies and 98 people in the Yarhouse studies – it is concluded that sexual orientation exist and seldom if ever changes- thus concluding that the Gospel does not promise change this side of Eternity. This is simply -in the end -asserting the Bible is a lie and modern psychology is correct based on 298 people studied with unwanted homosexual desires. Biblical Response Hebrews 7:24-26