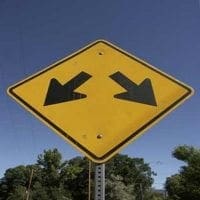 How is the Emergent Church Movement really Eastern mysticism? Find out with guest Caryl Matrisciana on the show Christ in Prophecy.  Caryl is an expert in Eastern Mystical practices having grown up in India as a Catholic and became a New Ager who came to Christ.  She has just finished a video documentary "Wide is the Gate" that demonstrates or Postmodern truth is rooted in Eastern Mysticism.  This has walked many well meaning Christians into  of contemplative spirituality, ecumenical dialogue, consensus, social gospel, and eventual apostasy for many.
But God has revealed them to us through His Spirit. For the Spirit searches all things, yes, the deep things of God. 1 Corinthians 2:10
Caryl Matrisciana on the Emergent Church
To see more about Caryl and her ministry see her site for extensive reference materials that we use.
WIDE IS THE GATE – The Emerging New Christianity 
 Wide is the Gate Volume 1 Preview

 Wide is the Gate Volume 2 Preview

Free Resources for the growing Christian.
"But grow in grace, and [in] the knowledge of our Lord and Saviour Jesus Christ. To Him [be] glory both now and for ever. Amen."  2 Peter 3:18
Blue Letter Bible Free Online Bible & Study Tools & Commentaries
Bible Classes College Level For Free to Enroll   Track your progress.
Our Own Free Discipleship Course   In Video HD.