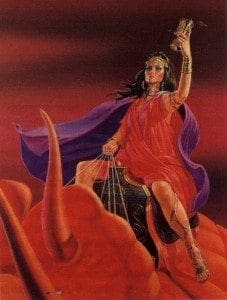 Pastor Adrian Rogers preaching from the book of Acts 8:5-24 and expounds the truth that Satan has always moved to counterfeit the work of God.  Satan is a master counterfeiter.  The simple truth is that satanic false religion seeks to corrupt the value of truth and create an illusion to draw people away from the simplicity of the gospel of Christ.  I grew up on Pastor Adrian Rogers who went home to be with the Lord a few years ago.  Among the cornucopia of sermons preached this is informative.
But there was a certain man, called Simon, which beforetime in the same city used sorcery, and bewitched the people of Samaria, giving out that himself was some great one: To whom they all gave heed, from the least to the greatest, saying, This man is the great power of God. And to him they had regard, because that of long time he had bewitched them with sorceries. Acts 8
Adrian Rogers – Counterfeit Christianity
Connect with Amos37
Stay up to date with Amos37.com eMail update (Weekly)
Free Resources for the growing Christian.
"But grow in grace, and [in] the knowledge of our Lord and Saviour Jesus Christ. To Him [be] glory both now and for ever. Amen."  2 Peter 3:18
Blue Letter Bible Free Online Bible & Study Tools & Commentaries
Bible Classes College Level For Free to Enroll   Track your progress.
Our Own Free Discipleship Course   In Video HD.