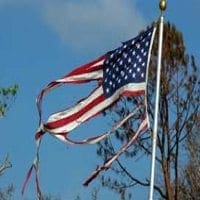 What Happened to America?  The X Factor Revealed.  The 'X' Factor  From the outset, the founding fathers of Communism understood that traditional family values and male/female relationships could be exploited in order to destabilize Western culture. In fact, throughout most of history, in both Western and non-Western societies, women had been oppressed and denied basic civil rights, so this was an issue that could easily be used by Critical Theorists in their critique of Western culture.  The following is a brief history both in a ground breaking documentary that will bare naked the root cause of Americas decline.  A must view for any concerned American, whether you are Democrat, Republican or Libertarian.  The truth is so clear anyone should be outraged.  The Truth shall set us free:)
What Happened to America?  The X Factor Revealed
From the outset, the founding fathers of Communism understood that traditional family values and male/female relationships could be exploited in order to destabilize Western culture.
In Karl Marx's The German Ideology (1845) and Friedrich Engels' The Origin of the Family, Private Property and the State (1884), both men argued that traditional male patriarchy oppressed females by holding them as property of their fathers and husbands, and both advocated the abolition of the traditional family. But neither Marx nor Engels wanted to see women truly liberated; they simply wanted a sexual revolution in which women were released from marital contracts so they could be held in common by men.
A key component of Critical Theory was its integration of Marxism with Darwinism and Freudianism. Factoring Freud into the equation was a controversial notion because he was generally held in low esteem by traditional Marxists who understood human psychology in terms of Pavlovian behaviorism.  Philosophically, Freudianism was inherently counter-revolutionary in that it discounted the primacy of economics in human social evolution in favor of liberation through psychoanalysis. Rather than a violent external revolution that immediately liberated the masses, the Freudian revolution was peaceful, deliberative, internal and individual. In traditional Marxist circles, Freudianism was viewed as an unwelcome complication that disrupted the sublime simplicity of the whole Marxist dialectic of history.
But as proud and independent Marxist revisionists, the Frankfurt scholars saw great potential in utilizing Freud as a useful ally in their efforts to undermine traditional Western values and culture. Like Freud, they considered sexual repression to be a hindrance to societal evolution.  According to Horkheimer and others, bourgeois society is inherently sexually repressed, which is a major factor in neurosis and other forms of mental illness. They believed that a revolutionary, postcapitalist and post-Christian society could liberate humanity from this repression, so sexual liberation from the restrictions of a patriarchal society was a major theme in their ideology.
Connect with Amos37