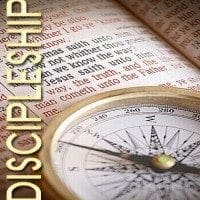 Session 17 Abel: A prototype of believers
We contrast the life of believers (Abel) with that of unbelievers (Cain). Abel is a prototype of faith in action. Hebrews, Psalm 51 are in view.  Keith discusses the three aspects of salvation, justification, sanctification, and glorification of the saints who are in Christ Jesus.  We have attached a list of free resources for the growing Christian .to help you But grow in grace, and [in] the knowledge of our Lord and Saviour Jesus Christ. To him [be] glory both now and for ever. Amen.  2 Peter 3:18
Session 17  Abel: A prototype of believers.
We contrast the life of believers (Abel) with that of unbelievers (Cain). Abel is a prototype of faith in action. Hebrews, Psalm 51 are in view.
Keith discusses the three aspects of salvation, justification, sanctification, and glorification of the saints who are in Christ Jesus.
Connect with Amos37
Free Resources for the growing Christian.
"But grow in grace, and [in] the knowledge of our Lord and Saviour Jesus Christ. To Him [be] glory both now and for ever. Amen."  2 Peter 3:18
Blue Letter Bible Free Online Bible & Study Tools & Commentaries
Bible Classes College Level For Free to Enroll   Track your progress.
Our Own Free Discipleship Course   In Video HD.