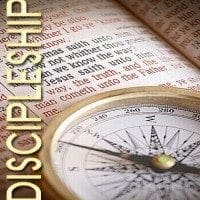 Session 18 "Religious Conflict"
Today's session we have a tough session of the issue of religious conflict. It may surprise you that God hates religion. Jesus had His sharpest condemnations for the religious leaders of His earthly days. Bible teacher Joshua Toupos takes us through Genesis Ch. 4 and the gospel of John to demonstrate this is a root cause of Religious Conflict. Whether it be the Middle East Crisis, Denominations, or flavor of religion. Religion is bad.  Below is a list of free resources for the growing Christian.
Session 18 "Religious Conflict"
Keith wraps up this study with asserting that love and faith are what the Lord Jesus intended, and that is the root cause of confrontation. That they maybe saved. John 5:34
Connect with Amos37
Stay up to date with Amos37.com eMail update (Weekly)
Free Resources for the growing Christian.
"But grow in grace, and [in] the knowledge of our Lord and Saviour Jesus Christ. To Him [be] glory both now and for ever. Amen."  2 Peter 3:18
Blue Letter Bible Free Online Bible & Study Tools & Commentaries
Bible Classes College Level For Free to Enroll   Track your progress.
Our Own Free Discipleship Course   In Video HD.