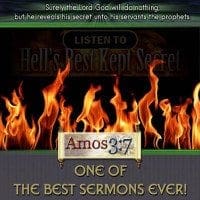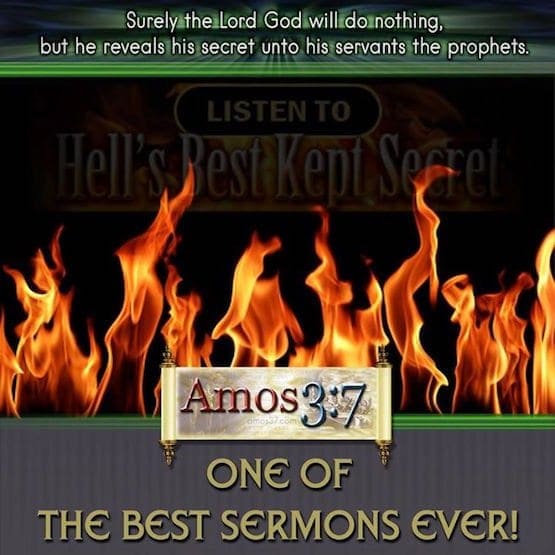 Why do 80-90% of those making a decision for Christ fall away from the faith? What is the principle that Spurgeon, Wesley, Whitefield, etc., used to reach the lost? Why has the Church neglected it? Don't let anything stop you from listening to this incredible teaching.  This teaching revolutionized the way I saw why so many Churches have become powerless against the world, the flesh & the devil.  Compromised false gospels permeate todays Churches.  Get informed and be blessed.  It's simple and it works just like Jesus did.  Watch now or download Hell's Best Kept Secret.
He  (Jesus) said to him, "What is written in the law? What is your reading of it?" So he answered and said, "'You shall love the LORD your God with all your heart, with all your soul, with all your strength, and with all your mind,'  and 'your neighbor as yourself.' " Luke 10:2-27
Ray Comfort – Hell's Best Kept Secret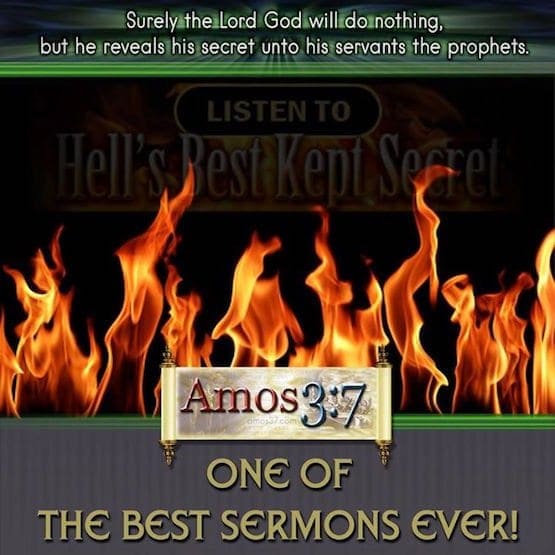 VCY America, Inc. – Christian Information Radio
The Way of the Master – YouTube
Connect with Amos37
Stay up to date with Amos37.com eMail update (Weekly)
Free Resources for the growing Christian.
"But grow in grace, and [in] the knowledge of our Lord and Saviour Jesus Christ. To Him [be] glory both now and for ever. Amen."  2 Peter 3:18
Blue Letter Bible Free Online Bible & Study Tools & Commentaries
Bible Classes College Level For Free to Enroll   Track your progress.
Our Own Free Discipleship Course   In Video HD.