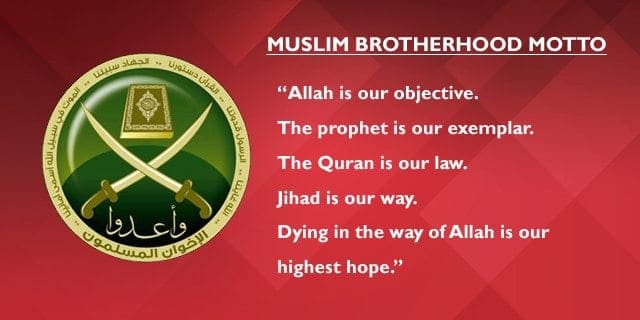 What You Need To Know About Islam
We have put together some videos from some of our best sources for watching the Rise of Islam in The West.  What do Muslims believe and how are they taught?  Did you know lying in Islam is OK to lie to get the advantage over their enemies?  We will link all videos with another source text so you can read more.
Lying is Islam
Muslims are allowed to lie to unbelievers to defeat them (non-Muslims). There are two forms: Taqiyya – Saying something that isn't true as it relates to the Muslim identity. Kitman – Lying by omission. While neglecting to mention that the rest of the verse (CONTEXT). Tawriya – Intentionally creating a false impression. Muruna – 'Blending in' by setting aside some practices of Islam or Sharia to advance others.
Civilization Jihad
The Muslim Brotherhood's plan for conquering America, uncovered in 1991, is being played out daily. Dr. James Mitchell gives a pretty accurate explanation of CIVILIZATION JIHAD and the very eerie accuracy by which "The Project" is being played out.
THE CALL TO JIHAD: THREE STAGES
When we turn to Islam's theological sources and historical writings (Qur'an, Hadith, Sira, and Tafsir), we find that there are three stages in the call to Jihad, depending on the status of Muslims in a society.

STAGE ONE of Jihad: Stealth Jihad

When Muslims are completely outnumbered and can't possibly win a physical confrontation with unbelievers, they are to live in peace with non-Muslims and preach a message of tolerance. We see an example of this stage when Muhammad and his followers were a persecuted minority in Mecca. Since the Muslims were entirely outnumbered, the revelations Muhammad received during this stage (e.g. "You shall have your religion and I shall have my religion") called for religious tolerance and proclaimed a future punishment (rather than a worldly punishment) for unbelievers.

STAGE TWO of Jihad:

When there are enough Muslims and resources to defend the Islamic community, Muslims are called to engage in defensive Jihad. Thus, when Muhammad had formed alliances with various groups outside Mecca and the Muslim community had become large enough to begin fighting, Muhammad received Qur'an 22:39-40:

Permission (to fight) is given to those upon whom war is made because they are oppressed, and most surely Allah is well able to assist them; Those who have been expelled from their homes without a just cause except that they say: our Lord is Allah. . . .

Although Muslims in the West often pretend that Islam only allows defensive fighting, later revelations show otherwise.

STAGE THREE of Jihad:

When Muslims establish a majority and achieve political power in an area, they are commanded to engage in offensive Jihad. Hence, once Mecca and Arabia were under Muhammad's control, he received the call the fight all unbelievers. In Surah 9:29, we read:

Fight those who believe not in Allah nor the Last Day, nor hold that forbidden which hath been forbidden by Allah and His Messenger, nor acknowledge the Religion of Truth, from among the People of the Book, until they pay the Jizyah with willing submission, and feel themselves subdued.

Notice that this verse doesn't order Muslims to fight oppressors, but to fight those who don't believe in Islam (including the "People of the Book"—Jews and Christians). -Answering Islam
Hijrah, or Jihad by Immigration
To emigrate in the cause of Allah – that is, to move to a new land in order to bring Islam there, is considered in Islam to be a highly meritorious act. "And whoever emigrates for the cause of Allah will find on the earth many locations and abundance," says the Qur'an. "And whoever leaves his home as an emigrant to Allah and His Messenger and then death overtakes him, his reward has already become incumbent upon Allah. And Allah is ever Forgiving and Merciful." (4:100) -Immigration Jihad
All You Wanted to Know About Islam Teaches