Anthropology Session Index is a Nine Part Series by Pastor Conway Campbell in our Theological Library.  Listed below are linked the nine session on the doctrine and study of man.  The word anthropology comes from two Greek words, anthropos which means "man", and logos, which means "word".  Therefore, anthropology means the word or discourse about man and the study of man from the perspective on the bible.  Pastor Campbell takes us on a tour through the origins of man from Creation, to original sin, and the spread of man and sin in the world from the Garden of Eden to Babylon in Genesis Chapters 1-11.
Free Theology Series Anthropology Session Index
And the LORD God formed man [of] the dust of the ground, and breathed into his nostrils the breath of life; and man became a living soul.  Genesis 2:7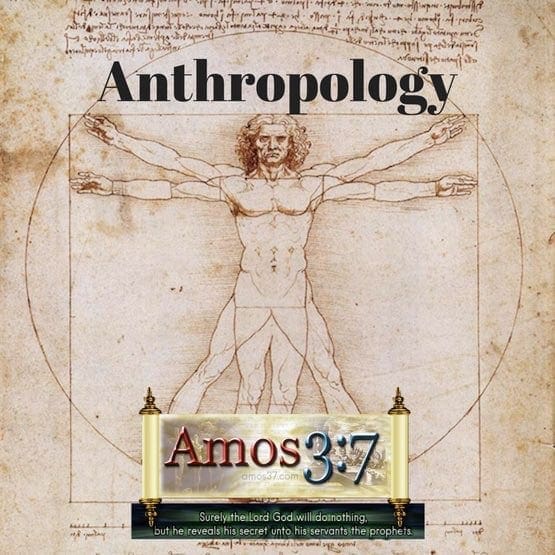 Connect with Amos37
Stay up to date with Amos37.com eMail update (Weekly)
Free Resources for the growing Christian.
"But grow in grace, and [in] the knowledge of our Lord and Saviour Jesus Christ. To Him [be] glory both now and for ever. Amen."  2 Peter 3:18
Blue Letter Bible Free Online Bible & Study Tools & Commentaries
Bible Classes College Level For Free to Enroll   Track your progress.
Our Own Free Discipleship Course   In Video HD.