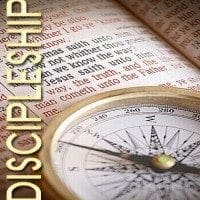 Session 16: Genesis 4 Cain & Abel.  
In today's session, we look at the contrast of Cain and Abel. Scriptures unfold and tell us that these two brothers approached God differently.  Cain is a picture of apostates (Jude) and Abel a picture of the faithful.  Works vs. Grace and the birth of religion and murder are all in view.  We will see in this lesson that Cain is a prototype of the unbeliever. We again have many firsts in this chapter. Free disciple ship course.  See the list of links for other free resources to help you grow in grace.
Genesis 1-11 Session 16 Video HD

Notes to follow.
Free Resources for the growing Christian.
Blue Letter Bible Free Online Bible & Study Tools & Commentaries
Bible Classes College Level For Free to Enroll
Our Own Free Discipleship Course  In HD Video.
Get Itunes for Free  & Start Learning Daily  Download Itunes & Feed on the Word of God
Entire Bible Commentary with J. Vernon McGee Classic and a great place to start daily study. Downloadable.
Amos37 on Podcast Stay up to date with our current studies.
Amos37dotCom's Channel – YouTube  Our Newest Channel in HD