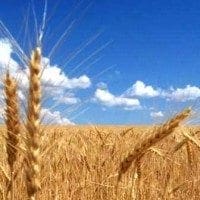 By Joshua Toupos
What does the Parable of The Hidden Treasure Mean?
Again, the kingdom of heaven is like unto treasure hid in a field; the which when a man hath found, he hideth, and for joy thereof goeth and selleth all that he hath, and buyeth that field. Matthew 13:44
Session 07 Parable of The Hidden Treasure in Matthew 13:44 we will see that this is Israel, Gods chosen people. This parable is a breath of fresh air after the first 4 Parables the Lord gives. Too many see this parable is the man selling all that he has to obtain the gospel message hidden in the world. Nonsense, we have nothing to give and that men don't seek after God. We use scripture to interpret scripture and give a clear examples from the Bible.  The Bible teaches that all our righteousness is as filthy rags. No, the price was the precious blood of the Lamb. Shalom, Keith
Connect with Amos37
Free Resources for the growing Christian.
"But grow in grace, and [in] the knowledge of our Lord and Saviour Jesus Christ. To Him [be] glory both now and for ever. Amen."  2 Peter 3:18
Blue Letter Bible Free Online Bible & Study Tools & Commentaries
Bible Classes College Level For Free to Enroll   Track your progress.
Our Own Free Discipleship Course   In Video HD.