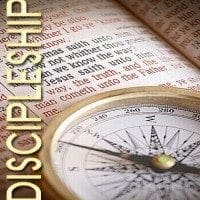 Session 14:  We look at the wondrous topic being introduced. "Atonement".  We look at Romans  5 we see the effects of sin has spread to all men. We see the foreshadow of Justification by faith in Jesus shed blood on the cross in how God clothed Adam and Eve. This is applied by faith apart from the law.We see also that the adversary hates the chosen people who would bring forth the Messiah who would crush the enemy. This is manifest today in Anti-Semitism is always a satanic structure of trying to thwart God's plan.  We look at the process of salvation. Justification, sanctification, and glorification are a process that God uses to bring us into fellowship with Him.
Genesis 1-11 Atonement Session 14 Romans 5 Video HD
More over we look at the application of this truth in spiritual warfare in knowing that Christ died for our sins. All of them. For Christ died for us BEFORE the foundation of the world. He is all knowing and He loved us and gave Himself for us. Grace and peace are found in Him. Romans 6
Notes to follow.
Free Resources for the growing Christian.
"But grow in grace, and [in] the knowledge of our Lord and Saviour Jesus Christ. To Him [be] glory both now and for ever. Amen."  2 Peter 3:18
Blue Letter Bible Free Online Bible & Study Tools & Commentaries
Bible Classes College Level For Free to Enroll  Track your progress.
Our Own Free Discipleship Course In Video HD.
Get Itunes for Free  & Start Learning Daily
Entire Bible Commentary with J. Vernon McGee  Classic and a great place to start daily study learn ENTIRE bible. Downloadable.
Amos37 on Podcast  Stay up to date with our current studies.
Amos37dotCom's Channel – YouTube  Our Newest Channel in HD
Khouse Dr. Churck Missler Podcast
Grace School of Theology – FREEGrace Educational Degree Programs