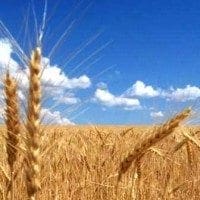 Matthew 13 The Parable of The Sower
And he spake many things unto them in parables, saying, Behold, a sower went forth to sow; And when he sowed, some [seeds] fell by the way side, and the fowls came and devoured them up:  Some fell upon stony places, where they had not much earth: and forthwith they sprung up, because they had no deepness of earth:  And when the sun was up, they were scorched; and because they had no root, they withered away.  And some fell among thorns; and the thorns sprung up, and choked them: But other fell into good ground, and brought forth fruit, some an hundredfold, some sixtyfold, some thirtyfold. Who hath ears to hear, let him hear. Matthew 13:3-9
The Condition of Men's Hearts
The Parable of the Sower Matthew Ch. 13. We look at what the Lord Jesus is telling us is the conditions of the heart of those who hear the words of God. Part of our Kingdom Parables Series that looks at the treacherous nature of the adversary moving against Gods plan and people. Will the earth be made ready for the coming of Christ or will it fall into great apostasy? This is an in depth discernment series that sheds light on Kingdom Now and Dominion Theology.
Connect with Amos37
Stay up to date with Amos37.com eMail update (Weekly)
Free Resources for the growing Christian.
"But grow in grace, and [in] the knowledge of our Lord and Saviour Jesus Christ. To Him [be] glory both now and for ever. Amen."  2 Peter 3:18
Blue Letter Bible Free Online Bible & Study Tools & Commentaries
Bible Classes College Level For Free to Enroll   Track your progress.
Our Own Free Discipleship Course   In Video HD.