The Purpose of Kingdom Parables
In the chapters leading up to a major confrontation with the religious elite of Jesus earthly walk-in Matthew 12, Jesus and the Pharisees clash.  By Chapter 13 Jesus begins to speak in parables.
23And all the people were amazed, and said, Is not this the son of David?
24 But when the Pharisees heard it, they said, This fellow doth not cast out devils, but by Beelzebub the prince of the devils.
25 And Jesus knew their thoughts, and said unto them, Every kingdom divided against itself is brought to desolation; and every city or house divided against itself shall not stand:
26 And if Satan cast out Satan, he is divided against himself; how shall then his kingdom stand?
27 And if I by Beelzebub cast out devils, by whom do your children cast them out? therefore they shall be your judges.
28 But if I cast out devils by the Spirit of God, then the kingdom of God is come unto you.
29 Or else how can one enter into a strong man's house, and spoil his goods, except he first bind the strong man? and then he will spoil his house.
30 He that is not with me is against me; and he that gathereth not with me scattereth abroad.
31 Wherefore I say unto you, All manner of sin and blasphemy shall be forgiven unto men: but the blasphemy against the Holy Ghost shall not be forgiven unto men.
32 And whosoever speaketh a word against the Son of man, it shall be forgiven him: but whosoever speaketh against the Holy Ghost, it shall not be forgiven him, neither in this world, neither in the world to come.
33 Either make the tree good, and his fruit good; or else make the tree corrupt, and his fruit corrupt: for the tree is known by his fruit. -Matthew 12:23-33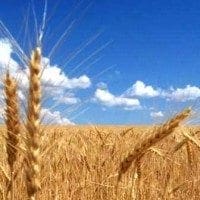 Session 02 We take an overview of the gospel of Matthew till we get to a clash between Jesus and the religious elite of His day. Then we notice the introduction of teaching in parables that begin in Matthew Ch. 13. So we will see the purpose of parables that both conceal and reveal Kingdom truths. It is about faith and the picture that Jesus paints about the Kingdom is filled with treachery and infiltration of enemies of the gospel. This is an in-depth study. Shalom, Keith
Jesus Conceals & Reveals Truth via Parables
10 And the disciples came, and said unto him, Why speakest thou unto them in parables?
11 He answered and said unto them, Because it is given unto you to know the mysteries of the kingdom of heaven, but to them it is not given.
12 For whosoever hath, to him shall be given, and he shall have more abundance: but whosoever hath not, from him shall be taken away even that he hath.
13 Therefore speak I to them in parables: because they seeing see not; and hearing they hear not, neither do they understand.
14 And in them is fulfilled the prophecy of Esaias, which saith, By hearing ye shall hear, and shall not understand; and seeing ye shall see, and shall not perceive:
15 For this people's heart is waxed gross, and their ears are dull of hearing, and their eyes they have closed; lest at any time they should see with their eyes, and hear with their ears, and should understand with their heart, and should be converted, and I should heal them. -Matthew 13:10-15
Connect with Amos37
Free Resources for the growing Christian.
"But grow in grace, and [in] the knowledge of our Lord and Saviour Jesus Christ. To Him [be] glory both now and for ever. Amen."  2 Peter 3:18
Blue Letter Bible Free Online Bible & Study Tools & Commentaries
Bible Classes College Level For Free to Enroll   Track your progress.
Our Own Free Discipleship Course   In Video HD.