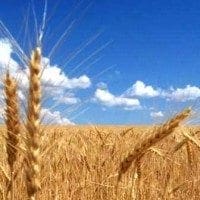 Joshua Toupos
What does The Pearl of Great Price Mean?
Again, the kingdom of heaven is like unto a merchant man, seeking goodly pearls:  Who, when he had found one pearl of great price, went and sold all that he had, and bought it.  Matthew 13:45-46
The Pearl is a picture The Gentile Church
Session 08 Kingdom Parables we look at The Parable the Pearl of Great Price. It is a beautiful picture of the Gentile Church that Jesus purchased with His own blood to buy us from darkness and uncleanness. We will look at Ephesians, Deuteronomy, Revelation 21 and others as we see the connection between Israel and the Church. A great lesson in the goodness of Gods mercy and His eternal plans.
Connect with Amos37
Free Resources for the growing Christian.
"But grow in grace, and [in] the knowledge of our Lord and Saviour Jesus Christ. To Him [be] glory both now and for ever. Amen."  2 Peter 3:18
Blue Letter Bible Free Online Bible & Study Tools & Commentaries
Bible Classes College Level For Free to Enroll   Track your progress.
Our Own Free Discipleship Course   In Video HD.