Rick Warren's
UN

godly Alliance

Progressives (liberals) have been moving our nation at breakneck speed away from Christ and toward secular socialism.  However, the devastating reality to all Americans is that prominent Christian leaders have joined them.

Instead, the church should be leading the way to bring this nation back to Christ.  It was unquestionable faith in Christ that kept this nation strong during the revolution and the early days of the Republic.  It only makes sense that if we are going to regain our strength we need to come back to Christ.
2 Chronicles 7:14 admonishes, "If my people, who are called by my name, will humble themselves and pray and seek my face and turn from their wicked ways, then I will hear from heaven, and I will forgive their sin and will heal their land."

Hebrews 11:6 says, "without faith it is impossible to please God, because anyone who comes to him must believe that he exists and that he rewards those who earnestly seek him."

Romans 8:8 adds, "Those who are in the realm of the flesh cannot please God."

Matthew 28:19-20, "Go and make disciples of all nations, baptizing them in the name of the Father, and of the Son and of the Holy Spirit and teaching them to obey everything I have commanded you."
What pleases God; humility, seeking his face, turning from our wicked ways and faith in his Son.
This week I watched a video featuring Rick Warren, the pastor of the Saddleback Church in southern California.  Over the years I have been a Rick Warren supporter.  Back in the early ninety's I attended several of his "Purpose-Driven Church" seminars.  Rick grew a church from nothing to one of the most influential congregations in the nation.  I personally know many pastors who embrace his purpose-driven model.
I believe in his heart Rick is doing what he believes is right.  This is why recent developments I know to be true are disturbing to me.  As well intended as Rick is, it breaks my heart to report that he is sacrificing the gospel of Jesus Christ in the name of religious consensus, global peace and world unity.
First, I watched a video of Rick speaking at a 2006 TED conference which was a secular event.  TED is a nonprofit devoted to Ideas Worth Spreading.  It started out in 1984 as a conference bringing together people from three worlds: Technology, Entertainment, Design. In this video Rick plainly indicated that God is pleased when we act within our talents to make this world a better place.
Rick Warren TED Talk A Life Of Purpose

http://www.ted.com/talks/rick_warren_on_a_life_of_purpose.html
Really?  It pleases God when we become good people and we work together to make this world a better place?  Not according 2 Corinthians 6:14-15, Hebrews 11:6 and Romans 8:8.
Secondly, my world was further rocked when I discovered Rick's relationship with Tony Blair's new Faith Foundation.  Tony's video emphasized the importance of each world religion embracing their common "world values."  Then in the name of peace, faith unity and helping others, he asks that we sign a pledge that "together we will demonstrate that religion can be a force for good in today's world."
When you look at the Tony Blair Faith Foundation's Religious Advisory Council you find Rick Warren's name.
A word about Tony Blair.  He is a Fabian Socialist.
http://www.tonyblairfaithfoundation.org/pages/about-us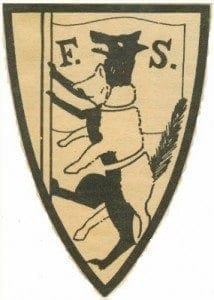 A word about Tony Blair.  He is a Fabian Socialist.  Think of it as Communism light.  1/3 less calories but it will make a third world nation out of you none the less.  Below is the crest of the Fabian Socialism which is quite clearly a wolf in sheep's clothing.  Rick Warren, The UN peace plan, No gospel of Jesus and a willingness to work with anyone just doesn't pass the sniff test.
Is the purpose of the church of the Lord Jesus Christ to join together with people of other faiths in order to make the world a better place?  Is the biblical directive for the world to see that religion is a force for good in the world?
It is time for us, as Christians, to be who we are.  America needs the church to be the church.  For me; I am a Christian.  I am a pastor.  I believe my role is to speak to the church.  With prominent Christian leaders leaving their Christian faith out of their public message I must speak up.
I am sorry Rick, God is not pleased when we come together to make the world a better place.  God is pleased only when in faith we repent of our sin, confess Christ and place our faith, our life in his hands.
Warren's P.E.A.C.E. Plan & UN Goals – Part 1 of 3
Do not be unequally yoked together with unbelievers. For what fellowship has righteousness with lawlessness? And what communion has light with darkness?  And what accord has Christ with Belial? Or what part has a believer with an unbeliever?  2 Corinthians 6:14-15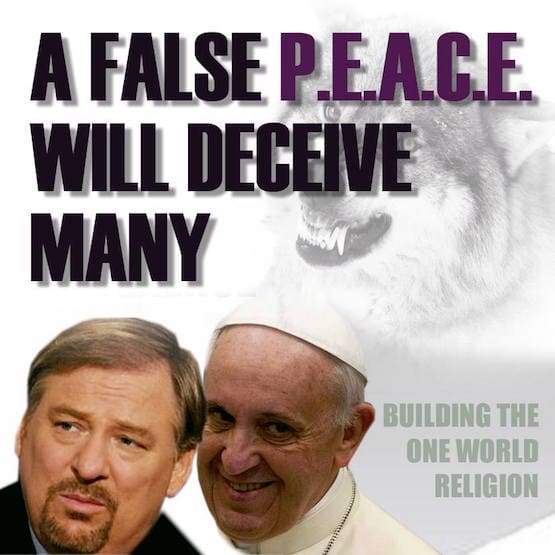 What is a yoke?  It is a wooden bar or frame by which two draft animals (as oxen) are joined at the heads or necks for working together.  Really these efforts with Communitarian (socialism) parties are not wise for we do not share the same goals. And accord what is that… give or grant someone (power, status, or recognition)  Precisely what is being done in the name of Jesus by Mega pastor with massive influence who is clueless about what His own bible CLEARLY teaches.  Now a little background on where the UN founders believe and their vision is decidedly UNamerican and UNgodly.
Preparing for the Next Millennium by Dr. Robert Muller
FOREWORD: PREPARING FOR THE NEXT MILLENNIUM
by Dr. Robert Muller Former Assistant Secretary-General of the United Nations, and still active as Chancellor of the United Nations University for Peace in Costa Rica (Emeritus). Dr. Muller is also author of numerous books, speeches and articles about global issues, the UN and education. In 1989 he was awarded the UNESCO Peace Education Prize and in 1993 the Albert Schweitzer International Prize for the Humanities. In 1994 he was recognized with the Eleanor Roosevelt Man of Vision Award.
The crucial task of the world's religious and spiritual traditions, the Parliament, and other interfaith organizations is restoring a sense of spirituality to all that we do. The common heritages and institutional authority of the religions, combined with an emerging global spirituality, can make enormous contributions to the challenges and details of creating a better world.
Though an atheist, Andre' Malraux has said that "the third millennium will be spiritual or there will be no third millennium."Dag Hammarskjold, a rational economist and world observer whom the UN transformed into a mystic, Unless the world has a spiritual rebirth, civilization is doomed said, "I see no hope for permanent world peace. We have tried and failed miserably. Unless the world has a spiritual rebirth, civilization is doomed. The Parliament of the World's Religions has achieved several important objectives:
1) the Parliament has underlined the necessity that the world's religious and spiritual leaders must come to agreement about ways to continue interreligious collaboration for peace, the relief of suffering and the preservation of the planet;
2) the members of the Assembly agreed to bring plans and common projects to their communities and to their nations' leaders;
3) the Assembly adopted a world-renowned declaration, "Towards a Global Ethic," which has opened a chapter of upwelling preparations and drafting of ethical statements in many fields of human and planetary concern;
4) the Assembly asked the Council for a Parliament to study the question of an ongoing Parliament or Council of religious and spiritual leaders as a network of organizations devoted to finding solutions to the shared problems of the human community.
The UN – Rick Warren and Dominionism…it's all the same! « Living Journey
1) In 1982, The United Nations accepted The Teachings of Alice Bailey as U.N. Spiritual path and center. Alice Bailey was the founder of Lucifer Trust Publishing, changing the name to "Lucius Trust". Alice Bailey is the premier author and Apostle of the coming "New Age of Lucifer", including Global Initiation, a one world government, a New "Economic System" and the coming "cleansing" of the earth".
In her writings, Alice Bailey speaks of a "failed attempt to establish the New Age of Lucifer in the Rhine river valley". THIS IS A DIRECT REFERENCE TO HITLER AND HIS FAILED ATTEMPT TO FORCE SATANISM UPON THE PLANET!
Starting back in 1982, The United Nations published A World Prayer also called The "Great Invocation". (this was part of a mass media campaign by Benjamin Creme proclaiming that, "Christ, the world teacher, has come into the world (www.shareintl.org).
This United Nations, World Prayer is straight from the satanic books of Alice Bailey, and it is the "Great Invocation of Lucifer" (666) that all future Initiates must invoke if they want their microchip implant and hope to "buy and sell" in this New Age of Lucifer." (Rev:13:16)
THE GREAT INVOCATION*
From the point of Light within the Mind of God
Let light stream forth into the minds of men.
Let Light descend on Earth.
From the point of Love within the Heart of God
Let love stream forth into the hearts of men.
May Christ return to Earth.
From the center where the Will of God is known
Let purpose guide the little wills of men —
The purpose which the Masters know and serve.
From the center that we call the race of men
Let the Plan of Love and Light work out.
And may it seal the door where evil dwells.
Let Light and Love and Power restore the Plan on Earth.
*The Great Invocation was first published in 1982 by Alice A. Bailey (Lucis Trust: New York).
Sounds kinda nice, but love is known in Christ Jesus who loved us and gave Himself on the cross for our sins.    The Christ of the UN invocation is the Cosmic Christ of the New Age that says you can be a god.  That is the lie of the Serpent and persists today.  Sadly whether Rick Warren is a knowing participant or woefully ignorant remains to be seen.  What is certain is his involvement and influence as a useful idiot to lead many into a false apostate totally compromised pseudo christian churchainity that God will judge.
My final comment is Church growth has become the false litmus test of too many churches when God requires faith in preaching the gospel truth whether in season or out of season.  Friends it is out of season here in America.  Rapid growth is not an indicator God is in a movement.  Consider cancer grows really fast, but it is cells in our bodies that have gone into rebellion.  God loves you and so do I, read your bible and watch and pray that you maybe found worthy to escape all the things that are about to unfold.
Connect with Amos37
Were on / PinterestFree Resources for the growing Christian.
"But grow in grace, and [in] the knowledge of our Lord and Saviour Jesus Christ. To Him [be] glory both now and for ever. Amen."  2 Peter 3:18
Blue Letter Bible Free Online Bible & Study Tools & Commentaries
Bible Classes College Level For Free to Enroll   Track your progress.
Our Own Free Discipleship Course   In Video HD.